Geelong - Gateway To The Great Ocean Road
Looking for a city central to some of the most exhilarating scenery in the world, with historical and local attractions, and plenty of parks, shops and restaurants? Geelong is that ideal tourist destination, not just because it is a perfect base to visit the Great Ocean Road and surrounding attractions, but because it is a remarkable city in itself.
Perfect for the driving holiday, it has everything you would expect in Victoria's second largest city. Situated south west from Melbourne, there is plenty to do within and around the city centre, making car hire a great option.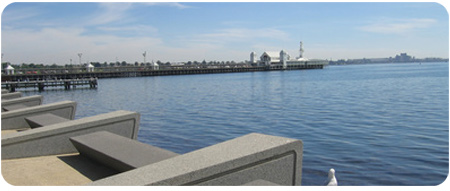 With friendly cafe's and waterside restaurants there is a relaxed ambience that will keep you coming back. The city's east brings you to the Geelong Botanical Gardens which features exotic plants, giant palms and sculptures that create the ideal spot for picnics and a leisurely stroll. With so many diverse attractions in the area it is hard to choose which one to see first.
Looking for car hire on your visit to Geelong? If so Avalon Airport is only 15 minutes from Geelong, and a great place to pickup a car hire from. Alternatively, choose a car rental from Melbourne and enjoy the drive through to Geelong.
Geelong Car Rental Depots
Depot
Supplier
Address
Geelong
Avis
13-15 Curtis Street
Belmont Vic
Geelong
Budget
152 Latrobe Terrace
Geelong Vic
Geelong
Europcar
48 Mercer Street
Geelong Vic
Geelong
Hertz
18a The Esplanade South
Geelong Vic
Geelong
Thrifty
15 York Street
Geelong Vic
Avalon Airport
Avis
Terminal Building
Avalon Vic
Avalon Airport
Budget
Terminal Building
Avalon Airport Vic
Avalon Airport
Europcar
Terminal Building
Avalon Vic
Avalon Airport
Hertz
80 Beach Rd
Avalon, Vic
Avalon Airport
Thrifty
Terminal Building
Avalon Vic