Explore Tropical Mackay
Known for its sugar cane plantations and beautiful beaches, the city of Mackay is central for car hire travellers along the magnificent East Coast of Australia.
With a population nearing 80 000, Mackay is a popular tourist destination and often used as a base to explore the surrounding beaches and natural attractions.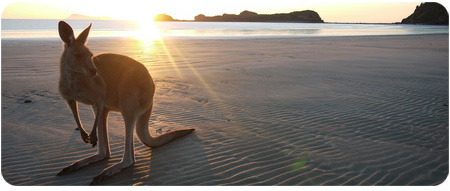 The hub of Mackay is the city centre and, as a result of a recent community arts project, the central area has been beautifully revamped with 580 pieces of environmental art. Close by is Artspace Mackay which is the museum and art gallery. You could also spend a day or more enjoying the 400 plus shopping outlets, located in three major shopping centres in Mackay.
Located on the central Queensland Coastline, almost between Brisbane and Cairns, the Mackay district covers a massive stretch of land, including islands in the Great Barrier Reef, such as the stunning Magnetic Island.
Looking for car hire on your visit to Mackay? If so Mackay Airport is a great place to pickup a car hire from. Alternatively, choose car hire Cairns and enjoy the drive through to Mackay.
Mackay Car Rental Depots
Depot
Supplier
Address
Mackay, Qld
Thrifty
8 Longwall Place
Paget Qld
Mackay Airport
Avis
Terminal Building
Mackay Airport Qld
Mackay Airport
Budget
Terminal Building
Mackay Qld
Mackay Airport
Europcar
Terminal Building
Mackay Qld
Mackay Airport
Hertz
Boundry Rd
Mackay
Mackay Airport
Thrifty
Terminal Building
Mackay Qld