Maryborough Holiday Ideas
Looking for car hire on your visit to Maryborough? If so Maryborough Airport is a great place to pick up a car hire from, as it is a great base for exploring the fantastic areas surrounding this regional city.
One of the best things about Maryborough is its close proximity to Hervey Bay and the world famous Fraser Island. The unique town of Hervey Bay is just one of Queensland's many coastal towns that are frequented by sun-seeking tourists during the holiday seasons. Comprised of a beautiful bay, this town boasts a pleasant blend of seaside living and modern facilities.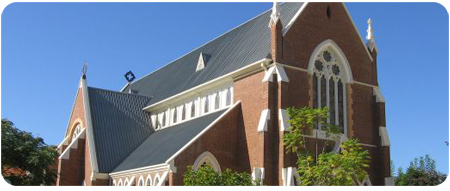 Highly regarded as the Whale Watch capital of Australia, Hervey Bay boasts a number of seaside villages, lovely beaches and offers a vast range of tourist activities and attractions for all ages. Take a leisurely stroll or cycle along the esplanade and enjoy lunch at one of the numerous waterfront restaurants and cafes before checking out the eclectic set of stores and gift shops.
However, the undeniable highlight of Hervey Bay is of course its close proximity to the stunning Fraser Island. Fraser Island is the world´s largest sand island, measuring an impressive 123 kilometres in length. Its world heritage listed status places it in the same league as Uluru, Kakadu and the Great Barrier Reef, making it a must for any visit to this Great Southern Land.
So make Maryborough your next holiday destination and use the Quote Box above to find the best car hire deals and explore this special part of the country.
Maryborough Car Rental Depots