Explore Tasmania with Car Hire
There is no other capital city in Australia like Hobart. Located in Southern Tasmania with the magnificent Mt Wellington as a backdrop, this historical city has so much to offer. Though small in size it is rich in heritage, spectacular scenery and amazing landmarks.
Launceston is one of Tasmania's most attractive cities, for many reasons. Located in the Tamar Valley, it is also known as 'the garden city' and lies at the intersection of the Tamar and South Esk Rivers. This is one region you can't miss during your driving adventure.
The port city of Devonport is known as the gateway to Tasmania as it is also home to the Spirit of Tasmania. If you are bringing your vehicle over on the ferry from Port Melbourne you can choose from night or day crossings, which takes roughly 9-10 hours. There is also a service from Sydney which departs three times a week. Once you arrive you are free to explore one of Australia's most compact and beautiful tourist destinations.
Tasmania is often described as the closest thing to heaven on earth, and this region has to be one of the most stunning in Tasmania. Cradle Mountain has everything to suit the most selective of tourists with its mountainous landscape and stunning scenery. Easily accessible by car, this is a must do on your holiday and is worth the drive to visit the Tasmanian wilderness at its best.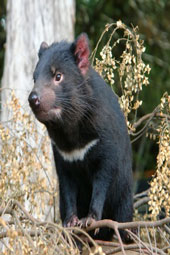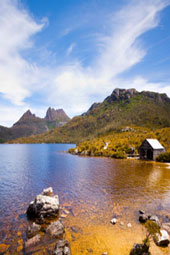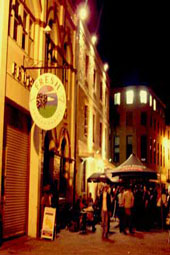 Tasmania Car Rental Depots
Depot
Supplier
Address
Burnie Downtown
Hertz
85 Mount St
Burnie Tas
Burnie
Thrifty
24 North Terrace
Burnie Tas
Burnie Wynyard Airport
Avis
Airport Entrance
Burnie Tas
Burnie Wynard Airport
Europcar
Terminal Building
Burnie Tas
Burnie Wynard Airport
Hertz
Terminal Building
Burnie Tas
Devonport Dtn
Budget
Airport Road
Devonport Tas
Devonport City
Europcar
11 The Esplanade
Devonport Tas
Devonport
Hertz
26 Oldaker St
Devonport Tas
Devonport Airport
Avis
Terminal Building
Devonport Tas
Devonport Airport
Budget
Terminal Building
Devonport Tas
Devonport Airport
Europcar
Terminal Building
Devonport Tas
Devonport Airport
Hertz
Terminal Building
Devonport Tas
Devonport
Budget
Devonport Ferry Terminal
Devonport Tas
Devonport Ferry
Europcar
Ferry Terminal Building
Devonport Tas
Devonport Ferry Terminal
Hertz
The Esplanade
Devonport Tas
Hobart Airport
Avis
Terminal Building
Hobart Tas
Hobart Airport
Budget
Terminal Building
Hobart Tas
Hobart Airport
Europcar
Hobart Airport
Cambridge Tas
Hobart Airport
Hertz
Terminal Building
Hobart Tas
Hobart Airport
Thrifty
Terminal Building
Hobart Tas
Hobart Downtown
Avis
2-4 Market Place
Hobart
Hobart
Budget
96 Harrington Street
Hobart Tas
Hobart City
Europcar
112 Harrington Street
Hobart Tas
Hobart
Hertz
122 Harrington St
Hobart Tas
Hobart City
Thrifty
65 Argyle Street
Hobart Tas
Launceston Airport
Avis
Terminal Building
Launceston Tas
Launceston Airport
Budget
Terminal Building
Evandale Tas
Launceston Airport
Europcar
Terminal Building
Launceston Tas
Launceston Airport
Hertz
Terminal Building
Launceston Tas
Launceston Airport
Thrifty
Terminal Building
Launceston Tas
Launceston City
Avis
29 Cameron St, Hotel Grand Chancellor
Launceston Tas
Launceston
Budget
76 Frederick St
Launceston Tas
Launceston City
Europcar
80 Tamar St
Launceston Tas
Launceston Dt
Hertz
58 Paterson St
Launceston, Tas
Launceston
Thrifty
1a Hudson Fysh Drive
Western Junction Tas